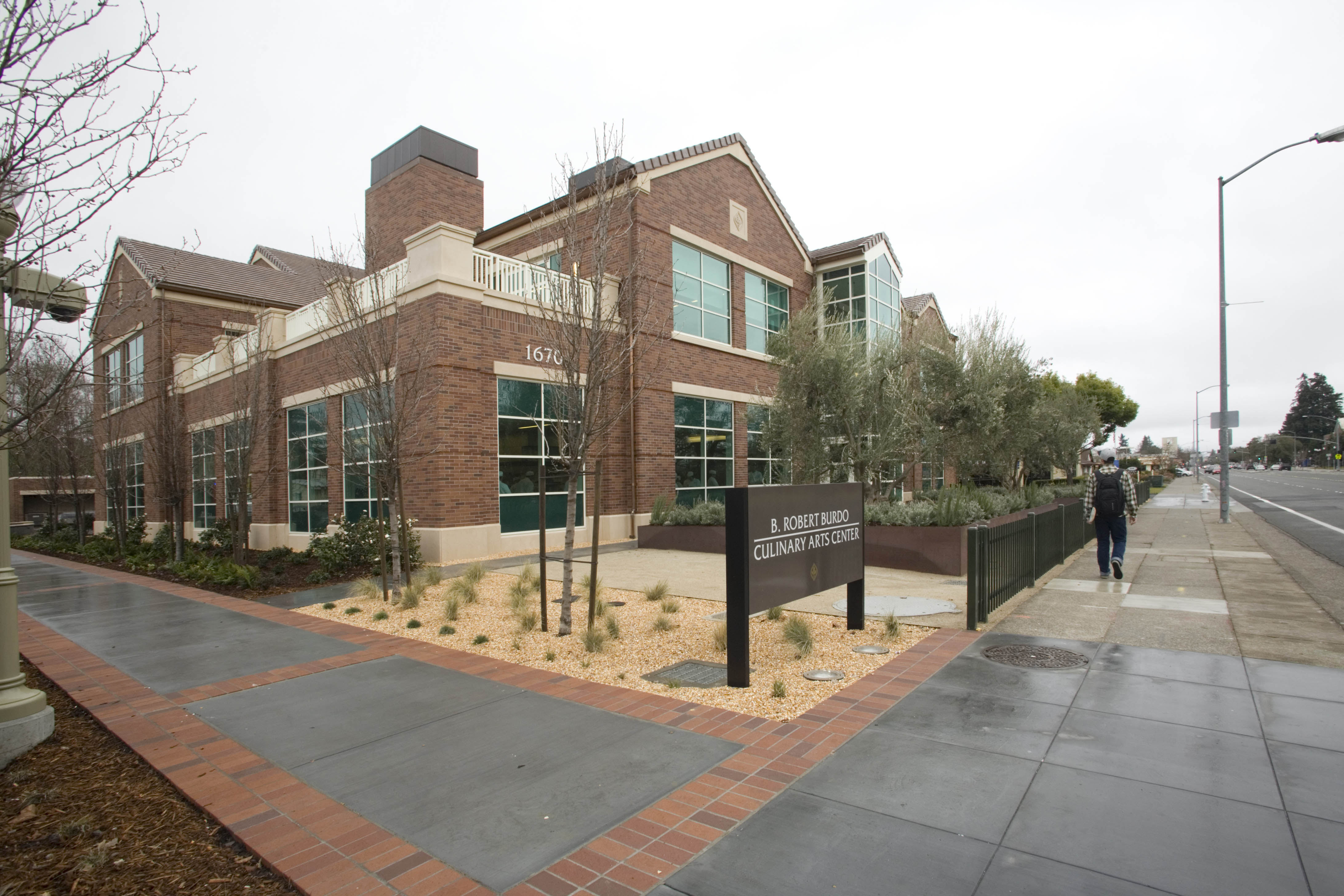 We are SO happy to open the Culinary Café after 2½ years of closure! Like so many restaurants we have changed in many ways.
Please review the information on this page before you call our Reservation Request Line.
Reservations are Required!
We anticipate being very busy this Fall and we are limiting reservations to protect our students and staff during these unpredictable times.
We will accept parties of up to 8 guests.
Proof of Vaccination
The College requires proof of full vaccination (we are not requiring proof of boosters) for all of our seated dining room guests.
Please bring either your physical vaccination card or be prepared to show proof of vaccination on your smart phone when you arrive for your reservation.
All members of your party must show proof of vaccination. Masks are optional.
SRJC Culinary Café Rose Fall 2022


Open Thursdays and Fridays
September 22 through December 16

Dates the Café will be closed:
10/27 and 10/28; 11/10 and 11/11; 11/24 and 11/25

Reservation Times:
11AM, 11:15AM, 11:30AM, Noon, 12:30PM,
12:45PM and 1:15PM

Please do not arrive more than 15 minutes
before your reservation time.

PLEASE NOTE!
The reservation phone line will be available each week we are open
ONLY on Tuesdays from 12:30PM-1:00PM and
ONLY for that week's Thursday and Friday lunch service.


Call 707-522-2796
ON TUESDAYS BETWEEN 12:30PM AND 1:00PM

SRJC Alex Ling Bakery Fall 2022


Open Thursdays and Fridays
August 25 through December 16

The Bakery will be open 8:30AM - 2:00PM for take-out and
seating in our outdoor patio area (weather permitting).
Proof of vaccination is not required for bakery guests.

Dates the Bakery will be closed:
10/13 and 10/14; 10/20 and 10/21; 11/10 and 11/11; 11/24 and 11/25

 
 

Parking

Café guests will receive a parking permit emailed to them after reservation confirmation on Tuesday afternoon. Café guests may park in the two SRJC lots in front of the B. Robert Burdo Culinary Arts Center on Carr Avenue with this parking permit displayed on their dashboard. 

Bakery guests who plan on eating in our outdoor seating area will be given a parking permit at the Bakery to place on their dashboard.

 

Location

B. Robert Burdo Culinary Arts Center
1670 Mendocino Avenue at Carr Avenue
Santa Rosa, California

 

 

 

 
 

Our seasonal à la carte menu is mostly organic and locally sourced whenever possible.
Please note that menu items may change.

Our menu also features, whenever possible, organic fruits and vegetables from SRJC's Shone Farm in Forestville.